AIR FREIGHT


LAND FREIGHT


SEA FREIGHT

– Priority One Logistics & Services –
Global Shipping
Freight Forwarding, Logistics
Procurement and Supply Service
Priority One Logistics & Services is a Global Shipping, Freight Forwarding, Logistics and Procurement and Supply Service providing Company managed by a team of professionals who are Experienced, Dedicated, Knowledgeable and Sincere to respond promptly to customer demands. We offer professional and personalized services, guidance in all categories of Logistics trade.
About Us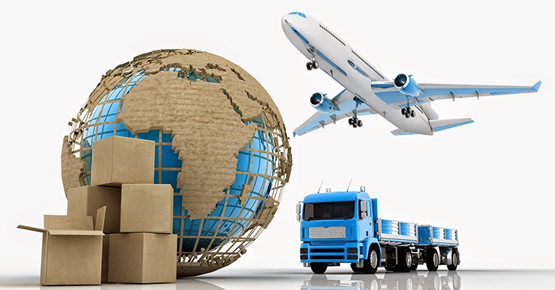 Priority One Logistics was established in 2017 by a team of logistic professionals and in a short span has grown to be a strong regional Freight Forwarding, Logistics and Supply Chain Services Company which is managed by a team of professionals who are experienced, dedicated, Knowledgeable and have a pulse for prompt response to customer needs and requirements. Priority One offers professional and personalized services, guidance in all spheres of supply chain logistics.
We strive to create integrated supply chain solutions for customers by providing high quality cost effective 3PL services with visibility on all transactions there by enhancing productivity in terms of Quality, Performance & Profitability. We have our own offices and staff in U.A.E. (Dubai), Iraq, Kuwait Afghanistan and Bahrain. We are in the process of establishing our own offices in the rest of the GCC ie KSA, Qatar, Oman in the foreseeable future.
We primarily offer Air Freight, Sea Freight, Land Freight, warehousing, Customs Clearance and Local transportation services. Our portfolio of customers is from the Oil & Gas Industry, Chemicals, General Cargo, Foodstuffs etc. Priority One has the capability to handle & service customer requirements in other parts of the world through their large agent network.
Priority One has invested in relevant software so as to ensure there is 100 % accuracy and transparency in all our transactions and we continue to upgrade our IT capabilities to meet business requirements. The team at Priority One has the passion for excellence and they ensure to provide customer satisfaction which is of primary importance and they leave no stone unturned in making that happen.
What We Focus
Priority One Logistics & Services focuses in providing Global shipping, Freight Forwarding and logistics services for safely delivering and storing goods in right and timely manner.