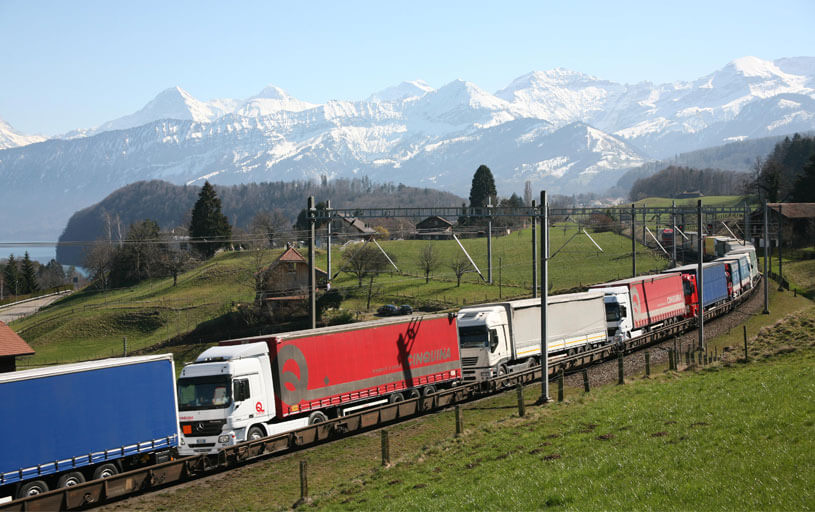 Since October 2012 Stena Line and the leading European Intermodal Operator, Kombiverkehr Frankfurt and their partner Cemat Italy have been running a direct train connection between Kiel( Schwedenkai) and Verona(Quadrante Europa). On 21 April this year we celebrated a jubilee – the 1,000th trip of the Kiel-Verona shuttle train.
The fast train needs 24 hours only to run between both hubs. The length of the train is currently 540m for a maximum weight of 1,420 tons cargo, up to 25 trailers and or containers can be transported on each train combination.
From November 2012 until now more than 1.7 million of CO2 were saved for the units transported during this time compared to long-distance road haulage.
The train schedule is linked to the timetable on the route Gothenburg-Kiel. Customers are able to book for the entire journey combination from Gothenburg to Verona with just a single booking.
In Kiel the rail hub at Schwedenkai is located very close to our berth – 300 meters from the ferry. That guarantees a very efficient and secured handling in the port. The volume development during 2015 was very positive showing the increased demand for this connection.
For the time being Stena Line and Kombiverkehr/Cemat are preparing an analysis to increase from two to four departures per week and direction.
Stena Line is looking forward to establish more "Hinterland Solutions" for the freight market.