Procurement
Priority One Logistics & Services
Priority One Logistics & Services caters the customers' requirements at their required end as quickly as they need in the petroleum, construction, energy sectors and also in other diverse industrial fields. Worldwide network of agents and the services that possess global range make us a unique brand in procurement, supplies and logistics.
Consistent Confidence
We have the consistent confidence to keep on our success by accomplishing each and every project entrusted to us by our worthy customers in the supply and service sector.
Leading Suppliers
Priority One Logistics & Services has emerged as one of the leading suppliers of Oilfield, Hardware & Building materials for local contractors and various maintenance companies. Besides, we supply for the requirements of US Army in Iraq and for other major US/MNF contractors.
Time and schedules are of great importance in construction industry and the ability to push the work at a job site depends on the contractor's capability and flexibility in mobilizing the required heavy equipment.
Thanks to our international associates and supplier networks, we are capable to mobilize any required heavy equipment as per the schedule at the work site
Heavy Equipment supplies include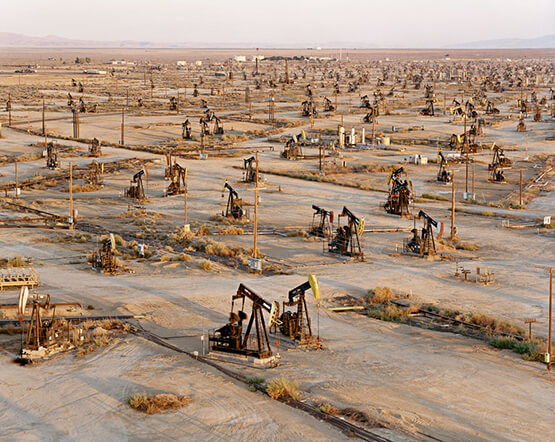 Petroleum/ Oil Field includes
Drilling
Oil Field Drilling Chemicals and Mud
Oilfield drilling equipment's
Onshore Land Drilling Rigs & Offshore Oilfield Drilling Rigs
Equipment & Instrumentation
Automation & Control
Flow Instrumentation
Instrumentation & Tools
Laboratory Equipment
Measuring Instruments
Offshore Instrumentation
Process & Control equipment
Wire Line & Down hole instrument
As your world-class oil fields solution provider, we assure you the most sophisticated methods for drilling and pumping in the oil patch — period. We completely utilize our potential to make sure that your requirements are accomplished. Your search for a one stop service provider ends at Priority One.
Safety includes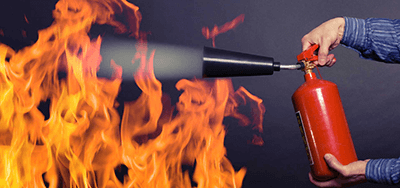 Fire Protection equipment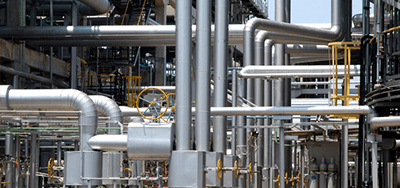 Hazardous area supplies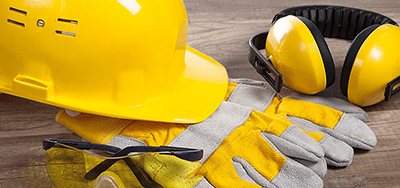 Safety and protection equipment
Hardware, Tools & Materials includes but not limited to
Ladders – (Domestic, straight, multipurpose, combination, extendable etc)
Scaffoldings & Shoring's, Casters etc
Cutters, pliers and wire ropes.
Loggers
Key Cabinets, Emergency key boxes, First Aid Boxes
Safety Jackets, Safety Gloves, Safety Shoes
Head Lamps
Steel – Structural/Rebar/Metalwork Products
Warning Signs / Sign Boards
All Types of Nails & Screws Pneumatic, Print Cable,
Screw Lag, Nut Bolts, Staples, Nail Gun, Magnetic
Handy Clips,
Wooden / Metal Doors
Handle Door, Door Closure, Weather Protector,
Cipher Lock, Pad Lock, Wedge Lock Set etc.
Flooring Tiles/PVC Flooring/ Vinyl Flooring
Gravel, Gatch, Sand
Welding & Cutting Items
Cement Products Section
Concrete Mesh
Pre-cast Barriers
Power Hammers and Power
Lumber, Plywood and
Sandwich panels
Safety goggles/Hard Hats
Firefighter Pants and Coats
Tents/Sunshades/Ridge Caps
Roll Roofing/ R-Panels
Round Bar
Shovel
Wheelbarrow
Ceiling Tees, Angles, Tiles
Carpets
Lock Sets/Blank Keys/Hasps
Brick and Masonry Materials
Paint Items:
Acrylic/Epoxy/Enamel/Latex/Water base & Oil Base
Multi-purpose Spray Paints/Industrial Paints
Polyurethane Paints/Marking Paints
Water / Weather Paints/Paint Rollers
Paint Brushes/Sponges / Stainer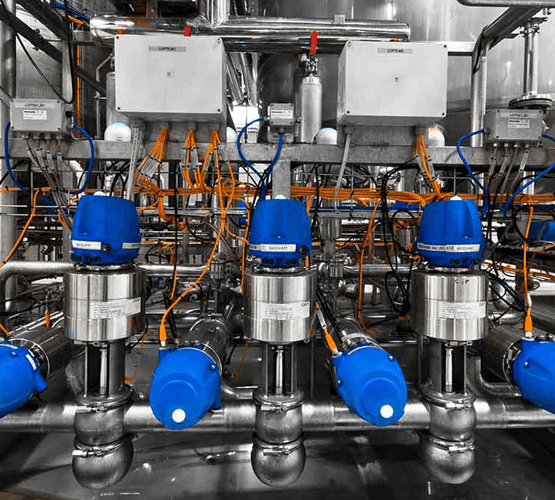 Commercial Supplies includes
Industrial Piping Valves & Fittings
Valves & Actuators
Hoses & Fluid Handling
Pumps, Parts & Accessories
Casing, Tubing & Drill Pipes
Pipe Fittings & Flanges
Pipe & Tubular Products
Valves and Valve Accessories
Pipe Fittings/Flanges
Piping Stress Items- Expansion joints
Piping Safety- Eye was, Miss. Safety and Firewater items
Pipe/Elbows/Hubs/Couplings/
T / Y – Connections/Ball Valves / Angle Valves
Hose Pipes / Clamps / Tubing's/Connectors & Seals
Shower Mixers/Shower Stalls/Wash Basins
Shower Heads/Extensions & Couplings
Water / Bath Curtains/Toilet Seats (All Types)
Vents/Floor Drains/Faucets / Faucet Cartridges
Silicones (All Types)/PVC Cements / Cleaners
Electrical Items
Disconnects (Fusible and non-Fusible)
Transformers
Transfer switches (Manual and automatic)
Bus Duct/UPS Systems
Lightings, Fixtures, Ballast & Fittings etc.
Cable – Armored & Unarmored
Circuit Breakers, (MCB & MCCB)
Cable Lugs / Cable Ties
Lamps – Indoor Outdoor & LED
Junction Boxes, Lug Terminal etc
Contractors, Motor, Starters, Enclosures, Power
Conduit Fittings & Plugs
Control Components and Accessories
General Accessories & Parts- Lighting
Ground Rod & Clamps
Accessories, Wiring Accessories, Switches and Power Stripes
Sockets
Janitorial & Cleaning items
All Purpose Cleaners/Soaps (Normal & Liquid)
Towels (Cotton, Paper & Anti-Bacterial)
Facial Tissue/Table Napkin/Interfold Hand towel/C Fold Hand towel
M Tork Roll/A Tork Roll/ Toilet Rolls/Disposable Toilet seat Covers
Garbage Bags/Disinfectants & Pine-Sol
Disinfectants/Cotton Mops & Pails
Vinyl, Latex & Disposable Gloves/Moisturizers
Dust Cleaners/Detergent powder with or without Optical brighteners
Tide with Bleach/Fabric softeners/Commercial Type Washers & Cleaners
Spareparts (Automobiles & Generators)
Fleet guard
Cummins
Kubota
General Motors
Amida
Daewoo
Hyundai
Nissan
Toyota
FG Wilson
Baldwin
Volvo
Hino
Mitsubishi
Suzuki
Honda
Mercedes Benz
Donaldson
Sakura
Wix
Pumps
Fresh Water/ Sewage
Submersible
Pressure Pumps
Centrifugal Pumps
Grinder Pumps
Man Camp Construction
We are the specialists in full turnkey camp construction to the oil / gas, construction and military/civil sectors. Turnkey operation contains gravel parceling, back filling, gravel spreading, design of landscaping, water and waste water treatment plants and complete electricity, interior equipment's including A/C, sewage / water lines, design and construction of complete set of living units, ablution units, shower units and waste water tanks
Design & fabrication services of Priority One services comprises of Single Room, Double Room, Double Wide, corrugated sheet with glass wool installation, polymer sandwich panels, ISO containerizes units, Trailer Mount Units, Sandwich panels
Portable Living Units : Different types of portable living units such as polyurethane sandwich panel type, Corrugated metal structures and modular types.
Ablution Units : 6M and 12 M sizes along with other sizes as required by client with different designs
Shower Units : 6M and 12 M sizes along with all other sizes as required by client with different designs.
Office Trailers, Training Centers, Laundry Units, MWR Tents, Warehouse Buildings, Dining Facility, Workshops, Vehicle Staging Area / Parking Shade, All types of fabric and PVC tents.
Priority One Logistics & Services design and fabrication are as per the IBC, IEC with Regional Industrial, Oil field and Mil standards.
Portions, Ceilings and Gypsum board walls
We undertake the work of Gypsum board partitions, Gypsum ceiling works
Project Logistics
Priority One Logistics & Services assures the safe delivery of entire project cargoes on a turnkey basis, from multiple vendors and suppliers and / or multiple points of origin to the project site so that you gain the benefit of or traffic expertise and integrated systems capabilities.
With its local expertise, our experienced and knowledgeable staff can handle shipments for any project works. The strong and warm relationship we have with the local government bodies help us tackle any kind of complexities arising in the project works.
No matter what's at stake – from mining, power generation, and industrial plant component fabrication, to offshore energy exploration, production and distribution – success doesn't just happen. It is a matter of precise execution.
For projects of any size, from anywhere in the world, Priority One services has a solid reputation for providing quality customized logistics solutions that support construction and expansion projects, mining projects, power generation and the infrastructure projects.