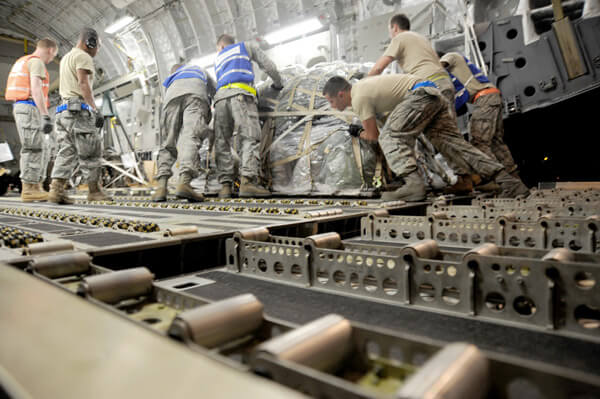 Priority One Logistics & Services has long provided guidance and effective solutions to military supply and logistics decision makers, resulting in significant savings, improved readiness and combat support, and unit flexibility.
We have successfully implemented a number of military logistics projects from our offices in Iraq and Kuwait.
Priority One Logistics & Services is a single point of contact for a whole range of services including ship agency, bunker fuels, customs brokerage, warehousing, logistics, inventory management, crane hire, landing craft/tug & barge operations, and door-to-deck delivery of spares, to name a few.